fabrication  services of various mechanical parts and equipment housings due to damage from age, wear, corrosive environments, accidents, etc. Available in-house processes include machine shop work, precision welding, equipment fitment and final finish services for a host of equipment brands typically used in the industrial, power generation, water and wastewater industries.
How Does Fabrication Work?
The process of fabrication can comprise several different processes, based on the product that is being manufactured and which materials. The first step in all fabrications is designing.
While it is possible to create hand-drawn diagrams to simplify work but more detailed or intricate designs can be designed and tested using computer-aided design (CAD) software. The more complex fabrications frequently require prototyping, which aids in designing and testing the product.
Fabricators utilize a variety of different methods based on the specifications of the product and materials.
You can learn more about the procedures below, which involve cutting (through cutting, sawing or torching or by using mill bits, lasers or jets of water) and bends (with hand-held or powered presses brakes, hammers and tube bending tools etc. ) or assembly (with adhesives and binding, threaded fasteners and crimping).
After the product has been created, it is likely to be coated or have other finishing procedures applied to enhance the appearance and increase the durability. Numerous fabrication shops provide associated processes like the casting process, coating with powder grinding, powdermetallurgy and welding.
Larger or more complex projects could require expert installation, with the assistance of experienced engineers or welding experts. However, once the project is installed it is possible to have an need for maintenance and maintenance to keep the items in good working order.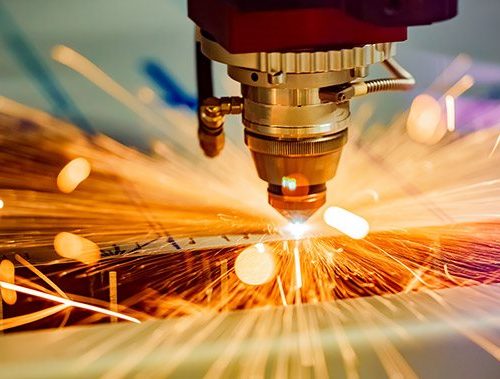 As we have mentioned it is possible to choose from a variety of different fabrication techniques that can be employed in accordance with the materials utilized and the final result that is desired. Making something out of wood, for instance requires different methods than fabricating steel.
Cutting and burning tools can be used to cut raw materials and the most well-known method is shearing. Shearing can be used to cut away unneeded material by employing two blades on each on the other side of the metal to make long, straight cuts. Saws are also extensively employed for cutting, such as band saws that have steel blades that have been hardened and feed mechanisms that ensure smooth cuts. Also, the abrasive cut off and chop saws. Burning can also be used to cut large sections of materials, employing Natural gas cutting torch plasma, laser cutting. Other CNC cutting techniques include cutting using water jets.
The process uses force to transform a flat sheet of metal into a 3D piece with no addition or subtraction of material. Die and punches are utilized to control the forming because machines determine the direction and quantity of force being applied. Machine-controlled forming is repeated, making it possible to be utilized in various sectors like automotive, aerospace construction and architecture. Forming can be used in conjunction along with welding (see below) to make lengths of sheeting made from metal.
Another method that is commonly used in metal fabrication is machining. It involves the removal of material from a block in order to form an ideal shape. Many fabrication shops are equipped with capability to machine, consisting of mills, lathes drills, and other tools for machining. The solid components like nuts, bolts and screws are manufactured by machine machining.
Punching is the process of using a press to create holes in the metal. The final product produced by punching can be a piece of metal with holes for fastening or pieces of metal that have been punched called blanks. Smaller fabrication shops might employ mechanical or hand-powered punch presses. However, the majority of industrial facilities employ CNC controlled presses that are able to create complex designs with high speeds.
When punching makes an opening in the material the stamping process creates an indentation which allows forms, letters or even pictures to imprint onto the metal workpiece. Mechanically or hydraulically operated some stamping machines also cut, cast punch, and form metal sheets.
The most common method employed by fabricators for steel welding is an integral part of a variety of fabrication tasks. If it's welding formed and machined components using engineering drawings or a skilled welder who has experience fabricating an original piece welding must be mindful of the material used and the final finish you want, in order to avoid problems such as burning or warping through.